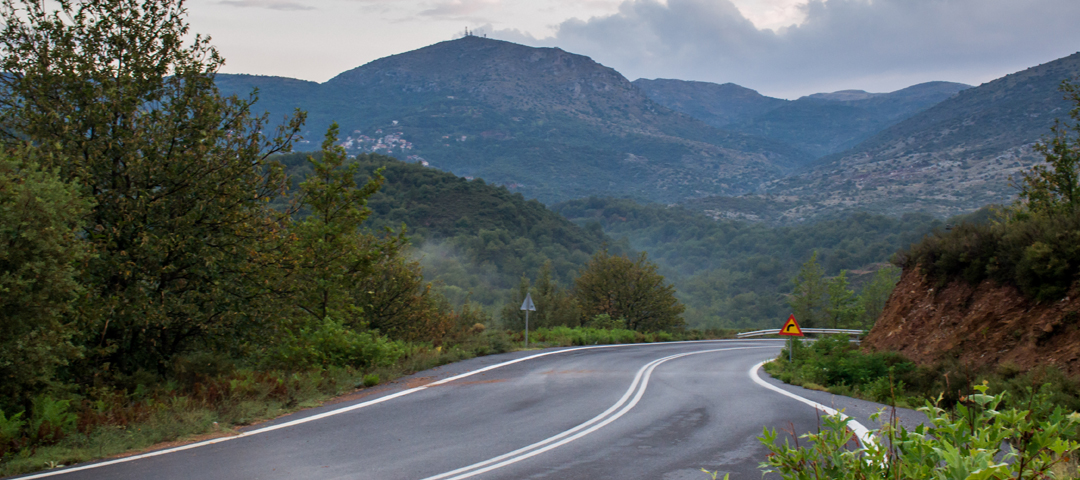 Growing up, along with age, increases the desire to flee the city at every opportunity.  Below I have a list with all of my favorite locations for one day trips close to Athens. As you can see, most of them are 2 hours away from the city of Athens. 
Prokopi (North Evia)
First location is the place where my father grew up. Ιn my opinion, is one of the best drives in Greece through the amazing scenery of sycamores around the mountains. It's no coincidence that it's especially known to bikers who are looking for something like this. When you get there, you can have a picnic next to the river located between Prokopi and Mantoudi. One of our trips is also on video here.
Doxa Lake
I think we'll never find words to be able to describe the lake Doxa in Korinthia, trees up to where the water starts (or several times and a little further inside), in the center there is a small chapel and around it there is a mirror-like water surrounded by mountains.
Lake Tsivlou
This slideshow requires JavaScript.
Α little further north of Doxa there is the lake Tsivlou which has a wilder beauty than the aforementioned.
Ziria
This slideshow requires JavaScript.
The ski resort of Ziria is my next suggestion, but my tip is going there in summer! Nearly none visits this place when the weather is hot and that's why I love this place, it's quiet, peacefull and beautiful. In winter is filled up with snow and you can enjoy ski or snowboarding. Here you can find what I filmed where there is no snow at all.
Trikala Korinthias
This slideshow requires JavaScript.
pretty much we all have gone or heard about Trikala Korinthias. The second thing we learn is that it is quite expensive to stay in the winter months because there is a mad demand. But we're talking about one day, so why are they on the list? Because all the above are around them and Trikala is the place to visit to eat as it has tavernas with good prices and excellent food! Our last discovery is psitosynantisi.
Kalavrita
This slideshow requires JavaScript.
maybe the most go-to place I've had since my childhood in terms of ski resort, so I couldn't for sentimental reasons leave it out.
Kea (Tzia)
This slideshow requires JavaScript.
Tzia is the second island on the list and unlike the first one you have to get a boat to go. So if you want to feel a little summer, photogenic Ioulida is waiting for you!
The 2 extra
Either on the way back or when the pressure of Chalkida and Loutraki are the 2 destinations we choose for coffee or ice cream. In Chalkida we choose the area of the old bridge for walking alongside the Evoikos and in Loutraki the Gelateria Dolci Passioni with the handmade ice cream.